Catana Group's Bali range is incredibly dynamic and several evolutions are currently in the pipeline! The launch of the Bali 5.4, however, is a major step forward which will allow the brand to enter the charter fleets at the right time, at the right level, and at an affordable price. We tried the first model in the series.
The spectacular growth of a new brand
In less than 5 years, Bali Catamarans has succeeded in establishing a new style and imposing technical choices in a market which, although expanding and being boosted by fleet replacements (following Hurricane Irma, among others), is one which is highly competitive. The first 4.5 caused quite a stir, both in print and verbally, because of the elimination of the trampoline and the full use of the whole platform's surface area! The skill of the designer and the mastery of composite construction have allowed for reducing or even eliminating the objections linked to this nacelle architecture (for this type of program), which has facilitated the scale-up of the Bali family to charter and private owners. Since the 4.5 was first presented at boat shows in the fall of 2014, the range has been enhanced with a 4.0, a 4.1, a 4.3 and soon there will be a 4.8! So the 5.4 (16m) tops off the range with an innovative approach that really has found its audience.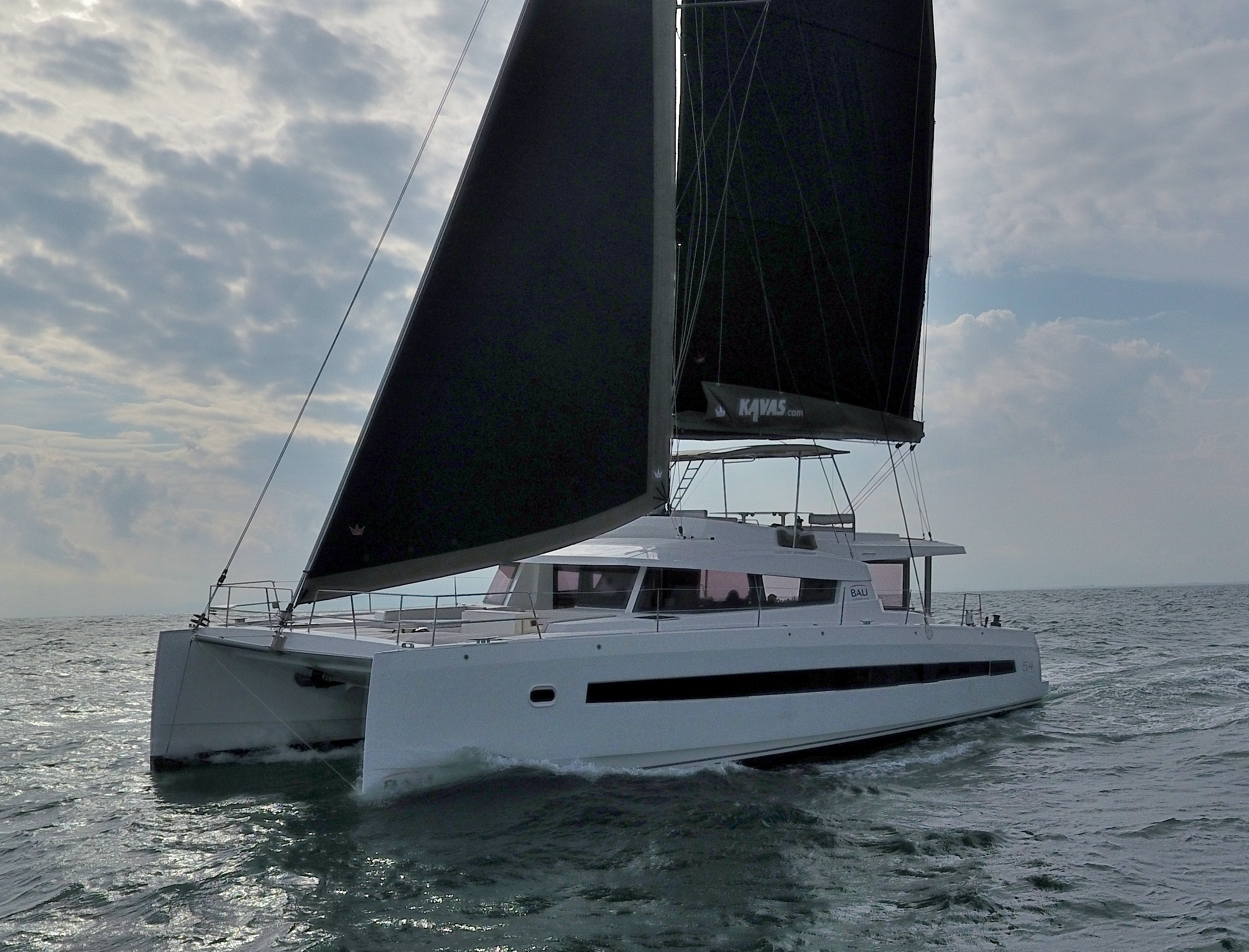 An original construction process
Looking at the Bali 5.4 just before the deck was installed at the Canet en Roussillon yard in the South of France, I was observing the same construction princip...
To read in full,
Buy the boat test
Boat Test price$5.00Inc. tax
Purchase
What readers think
Post a comment
---