The Gunboats have worked out a marketing programme in their own image – rare and stylish! They gather together in Chesapeake Bay, or during Antigua week, but are not often seen at the boat shows. They can be seen in Miami, but not yet in Europe! Peter Johnstone invited us to a furtive test of the latest 48' off Saint Tropez – let's discover this exceptional catamaran together!
War machine?
The name Gunboat borrows an evocation from the military world which smells of gunpowder, but the only cannon concerned is the starting gun and the only weapon these very civilised machines possess is their speed! Peter Johnstone (the son of the creator of the JBoat!) is a top racing sailor and an enlightened catamaran lover, who wanted a very fast, comfortable catamaran for himself and his family, which could be sailed short-handed: this was to be TRIBE, the first G.60'.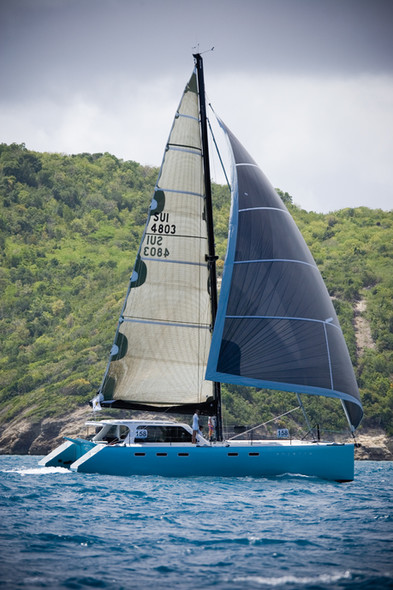 Or social 'must'?
The north-east of the United States is full of exceptional anchorages and rich sailors! Sailing conditions are pleasant there in summer, and Florida and the Caribbean are within delivery range from October onwards. This area is the brand's cradle. Even with a weak dollar, US labour costs remain expensive and as Peter's demands concerning quality are rather exceptional, South Africa seemed to be a suitable answer. The Gunboat factory (around a hundred workers nowadays) was therefore set up in Cape Town.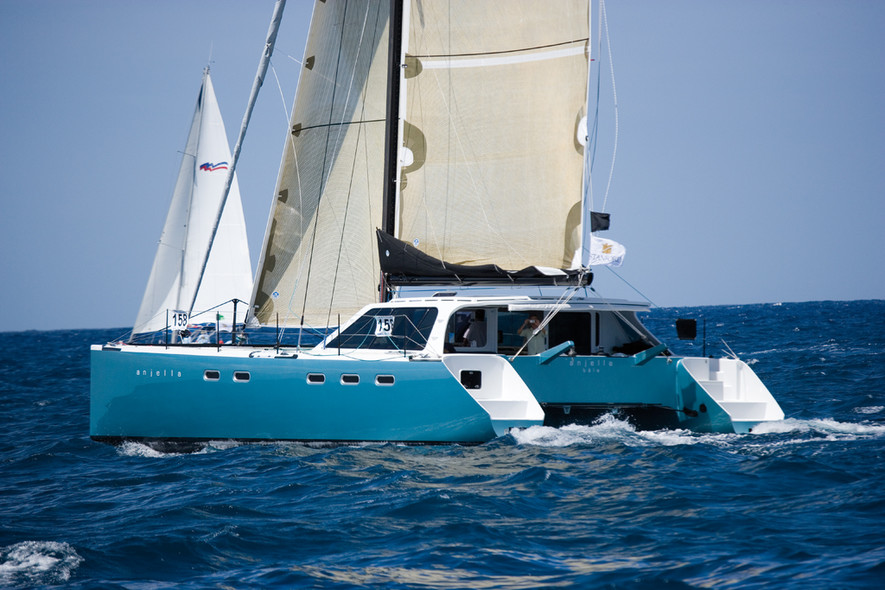 To read in full,
Buy the boat test
Boat Test price$5.00Inc. tax
Purchase
What readers think
Post a comment
---