In 2002, the Seawind 1000's builer, Seawind Catamarans of Sydney, Australia, is celebrating launching of the 100th Seawind 1000. A three digit production record is a commendable accomplishment in a world where most builders celebrate production milestones two orders of magnitude lower.
Several factors contribute to the Seawind 1000's success. This catamaran is the right size to live aboard for a few weeks, or longer, yet remains small enough for easy operation and maintenance. The formula for a successful 33 foot cruising catamaran depends significantly on an enlightened tradeoff between what is needed, what is desired and what is left off. The Seawind 1000's blend of simplicity and sophistication is what a modest cruising catamaran requires to amply serve the minimum needs of its passengers and what it should have to make sailors want to buy, use and keep a catamaran.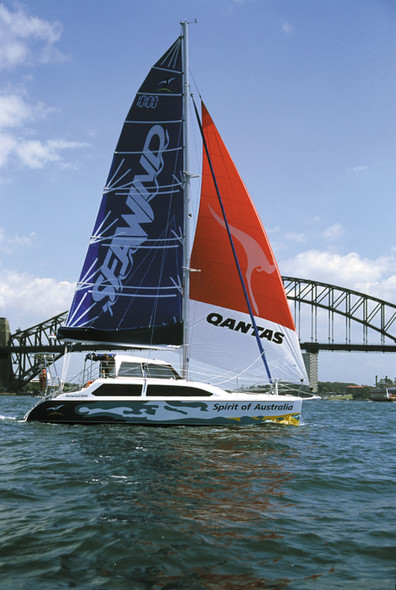 General Description
The Seawind 1000's 33 ft length and 19 ½ foot beam put it toward the beamier side, but still well within the of the general envelope of catamaran proportions. A couple of feet of extra beam give it the stability to handle a very full main sail. The hulls have a keel about 1/3 amid ship and spade rudders. The Seawind 1000 has plumb bows with the front cross beam just behind them. The forward deck area includes a mesh trampoline divided by hard ...
To read in full,
Buy the boat test
Boat Test price$5.00Inc. tax
Purchase
What readers think
Post a comment
---