Published on 01 december 2016 at 0h00
A lightweight and well-canvassed trimaran might strike fear into someone new to sailing and / or multihulls… but there's no such worry on board the Astus 18.2, a model which is both fun and safe. Welcome newcomers!
The specifications for this model are to satisfy a crew looking to enjoy their daysailing at the helm of a simple, fast machine which is easy to transport by trailer. An XXL-sized beach cat, so to speak. The builder makes the hulls in contact monolithic polyester, and in contrast, the deck is in PVC/polyester sandwich. At the heart of the Astus Boats range (the yard was founded in 2004), this boat replaces the 16 and reinforces the new range, strengthened by the 20.2. The 18.2 picks up on a good part of the ingredients of its big brother, starting with modern hulls with a central hull sporting a step, low to the waterline. In short, it's a 20.2, just shorter, and without cabin which Jean-Hubert Pommois, the yard's founder, has launched. In this sector there's not much competition: the Magnum 21 is now out of production, and the Aventura 20 has never really taken off… leaving the Astus 20.2! Ultimately the 18.2 is a bit heavy for handling on the beach - a special trailer is available, but requires a 4x4 or tractor - and having similar performance to the 20.2, though this does have a cabin. But according to everyone who's sailed one, the 18.2 is a real success.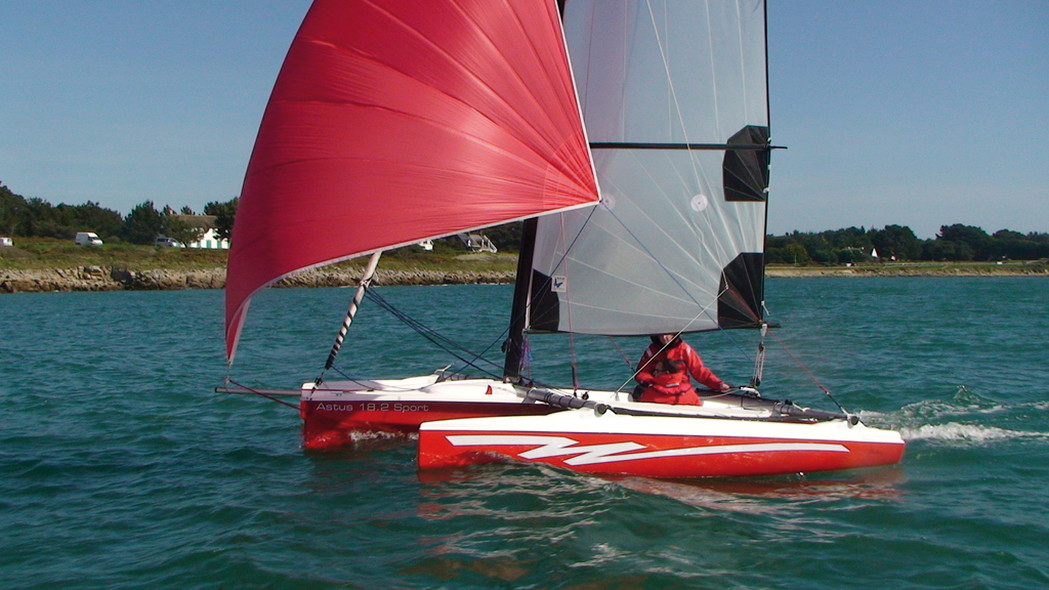 To read in full,
buy the test report
What readers think
Tell us your opinion