The smallest of the Tricats emulates its elders, with composite arms that fold backwards ... but it retains the central hull of the Access 6. Combine this with a sports rig and you have quite a cocktail for a pocket tri!
The program for this small trimaran is, of course, similar to that of Access 6, which still remains in the catalog. It's about producing a family multihull which is easy to sail, to assemble and to transport. But performance takes over: gone are the simple telescopic aluminum tubes, skegs and loose-footed mainsail. The Tricat 20, built using infusion in a glass / PVC sandwich, is the worthy little brother to the 25 and the 30. Despite its small size, it can accommodate two adults. A sheep with five, no, three legs?
The in-house architect Jack Michal has favored very long and voluminous hulls. This is the secret of power, and therefore performance. The shape of the bow - the upper part is decidedly inversed - gives this trimaran an athletic look. Two carbon daggerboards replace the fixed skegs on the Access. The central hull, meanwhile, remains narrow at the waterline thanks to a chine that runs virtually all the way from bow to transom.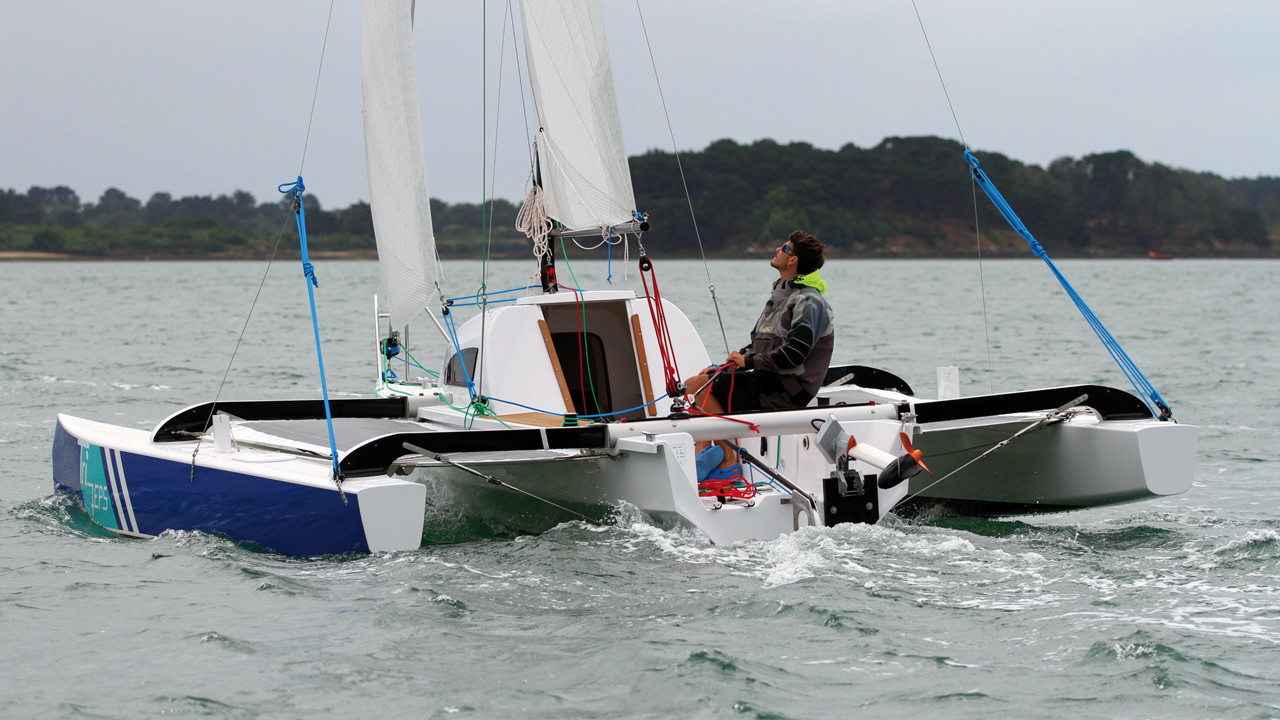 Impressive speed potential
The freestanding rig features a single set of spreaders. A pair of lower shrouds secures to the central hull, so as to hold the mast in place during folding operations of the floats. An operation that takes no mor...
To read in full,
Buy the boat test
Boat Test price$5.00Inc. tax
Purchase
What readers think
Post a comment
---