w1
Extreme 40 Sailing Series: a final full of suspense!
The Extreme 40 crews met up in Sydney to do battle for the last time, after a very full season in all four corners of the world. Alinghi, Ernesto Bertarelli's crew, took the victory hands down in Sydney, and thus took the 2014 title, but it wasn't easy: "We have had an incredible season with an incredible crew," the helmsman Morgan Larson admitted. "Winning the final Act and the Championship on the last day and in the conditions we had in Sydney is extraordinary for us, and we will need some time to take it in. It really is the most beautiful stretch of water in the world!" It must be said that the conditions were almost perfect during the whole regatta, with around fifteen knots of wind, in the Australian sunshine, which allowed the spectators to enjoy one of the best regattas of the year – despite the capsize by the local crew, GAC Pindar...
Alinghi's crew was the big favorite for the title as they arrived in Sydney. It must be said that the Swiss had finished every one of the season's Acts on the podium, including four victories. To win the title, all they had to do was finish sixth at the worst in Australia. Facing them, Leigh McMillan and the crew of The Wave, Muscat were however very determined, and fought hard right up to the final leg, but the twice winner of the Series will have to be content with second place this year, both at Sydney and in the 2014 season...

The next meeting will be in Singapore, at the beginning of February, for the start of the 2015 season...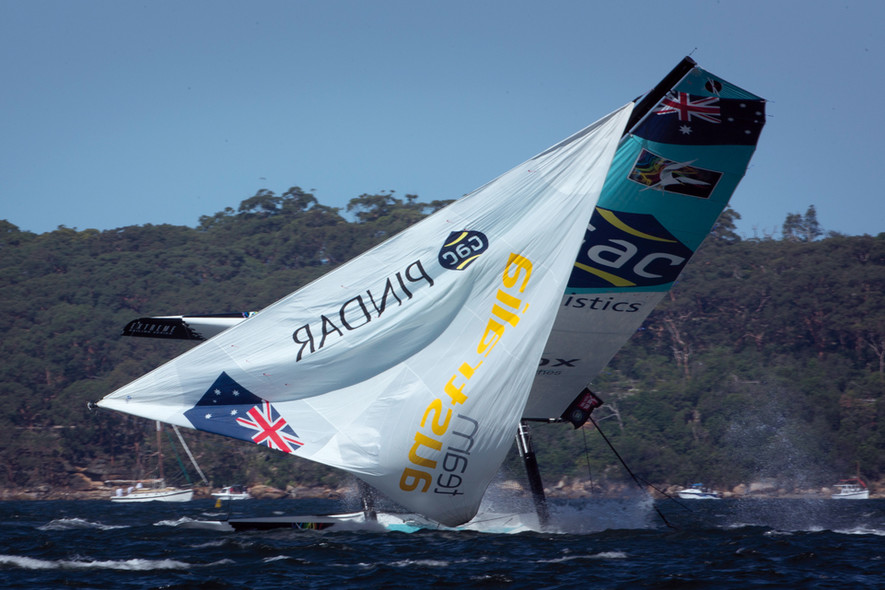 Overall Classification of the 2014 Extreme Sailing Series™ Position / Crew / Points
1st Alinghi (SUI) 85 points
2nd The Wave, Muscat (OMA) 75 points
3rd Realteam by Realstone (SUI) 61 points.
4th Emirates Team New Zealand (NZL) 49 points.
5th J.P. Morgan BAR (GBR) 49 points.
6th Red Bull Sailing Team (AUT) 40 points.
7th Oman Air (OMA) 38 points.
8th SAP Extreme Sailing Team (DEN) 36 points.
9th Gazprom Team Russia (RUS) 30 points.
10th Groupama Sailing Team (FRA) 26 points.
11th GAC Pindar (AUS) 13 points.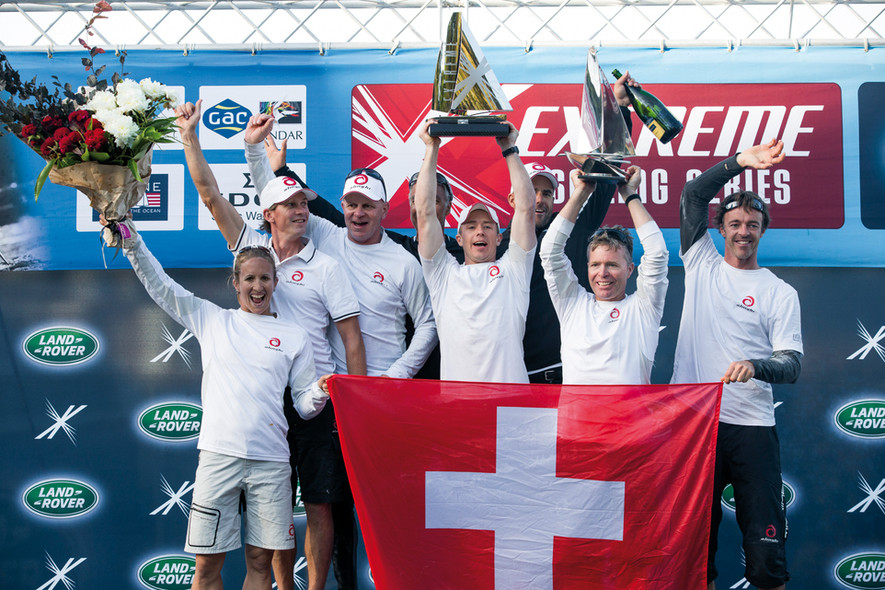 What readers think
Tell us your opinion