Offshore racing
All you need to know about the best of the Transats
1 :
The Route du Rhum is France's best known yacht race… and after Rolland-Garros, the Olympic Games and the Tour de France, it is the fourth most mentioned sporting event. It's also one of the most-followed sailing races in the world!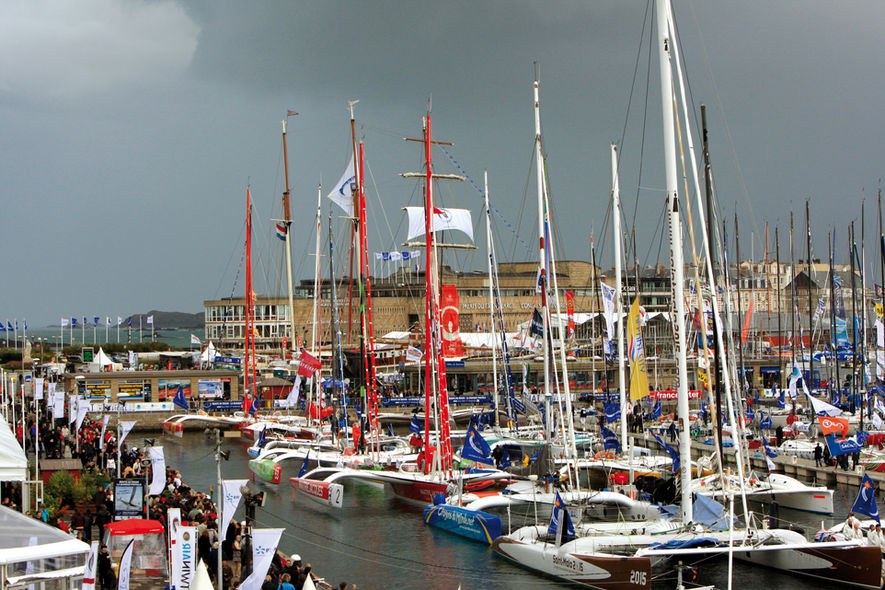 1,4 :
The length in miles of the start-line, off the Point du Grouin. This rocky headland is located 8 miles northeast of Saint Malo. So the sailors start even further away from Guadeloupe!
3 :
The number of women entered by July 25th. All, according to the latest list of entrants, sailing on board monohulls… Don't they want to try and win? Multihulls World will find out in Saint Malo.
3 :
The number of ORMA trimarans which were on the start line in 2002, out of 18 entrants. This savage race signed the death warrant for the class, abandoned by both competitors and sponsors. Of the three "survivors", only Lalou Roucayrol didn't put into port for repairs. Michel Desjoyaux, winner of this difficult edition, despite his enforced stop, benefitted from Steve Ravussin's capsize. The Swiss sailor, although comfortably in the lead, capsized while asleep. His own verdict following his misfortune, "I screwed up"
5 :
Since 2010 the race has had five different categories of boat. Two of the classes are multihulls - Ultime and Multi 50 - and one other class, the Rhum category, welcomes "older" monohulls and multihulls.
7 :
The length in kilometers of the telephone lines installed at the Press Center and at the Race Village in Saint Malo.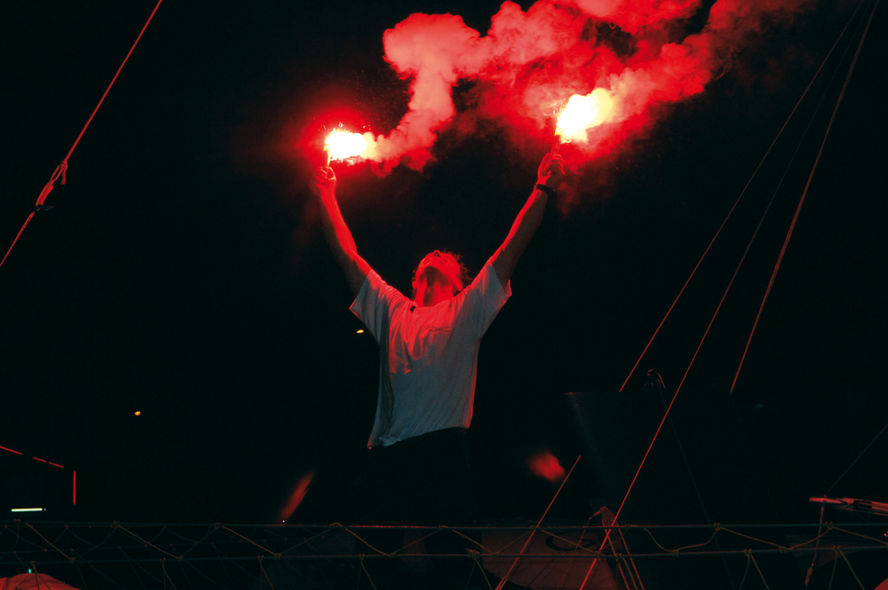 7 :
The number of times the lock will open between Saturday afternoon and Sunday morning to allow the whole race fleet to get to the start line.
7 days, 17 hours, 19 minutes and 6 seconds:
the record time for the crossing between Saint Malo and Pointe-à-Pitre. This record was set in 2006 by Lionel Lemonchois on Gitana 11. It wasn't beaten in 2010, with conditions not being favorable enough for Franck Cammas on Groupama 3, who took more than 9 days to complete the course. Even so, that's an average of 16.14 knots…will the record be beaten this year? Answer before November 8th…
VII :
the seventh Banque Populaire is on top form… though not the youngest boat. This VPLP-designed maxi trimaran is none other than the former Groupama 3, winner of the 2010 edition under the command of Franck Cammas. This 31.50 meter machine was re-launched in April 2013, and has since beaten numerous records - Mediterranean, Route de la Découverte, and a 24 hour run of 682 miles. Skipper Armel Le Cléac'h has withdrawn due to a recent hand injury. Who will replace him?
11.32:
Length in meters of the A Capella trimarans, sisterships to Olympus. There will be three of them on the start line, giving us a race within a race - ...
Subscribe
Subscribe to Multihulls World and get exclusive benefits.
Subscribe
What readers think
Post a comment