Atlantic ocean
From South Africa to Suriname—4400 nautical miles of adventure
We set off from Simon's Town and rounded the Cape of Good Hope in perfect conditions. The breeze was light and fresh, and while the cold north-flowing Benguela Current made the air chilly, the late-summer sun shone brightly. Ceilydh, our 40' Woods catamaran was lively in the following seas; and the three of us; my husband Evan, teen daughter Maia and I, stood out on deck and watched as the Cape faded into the mist.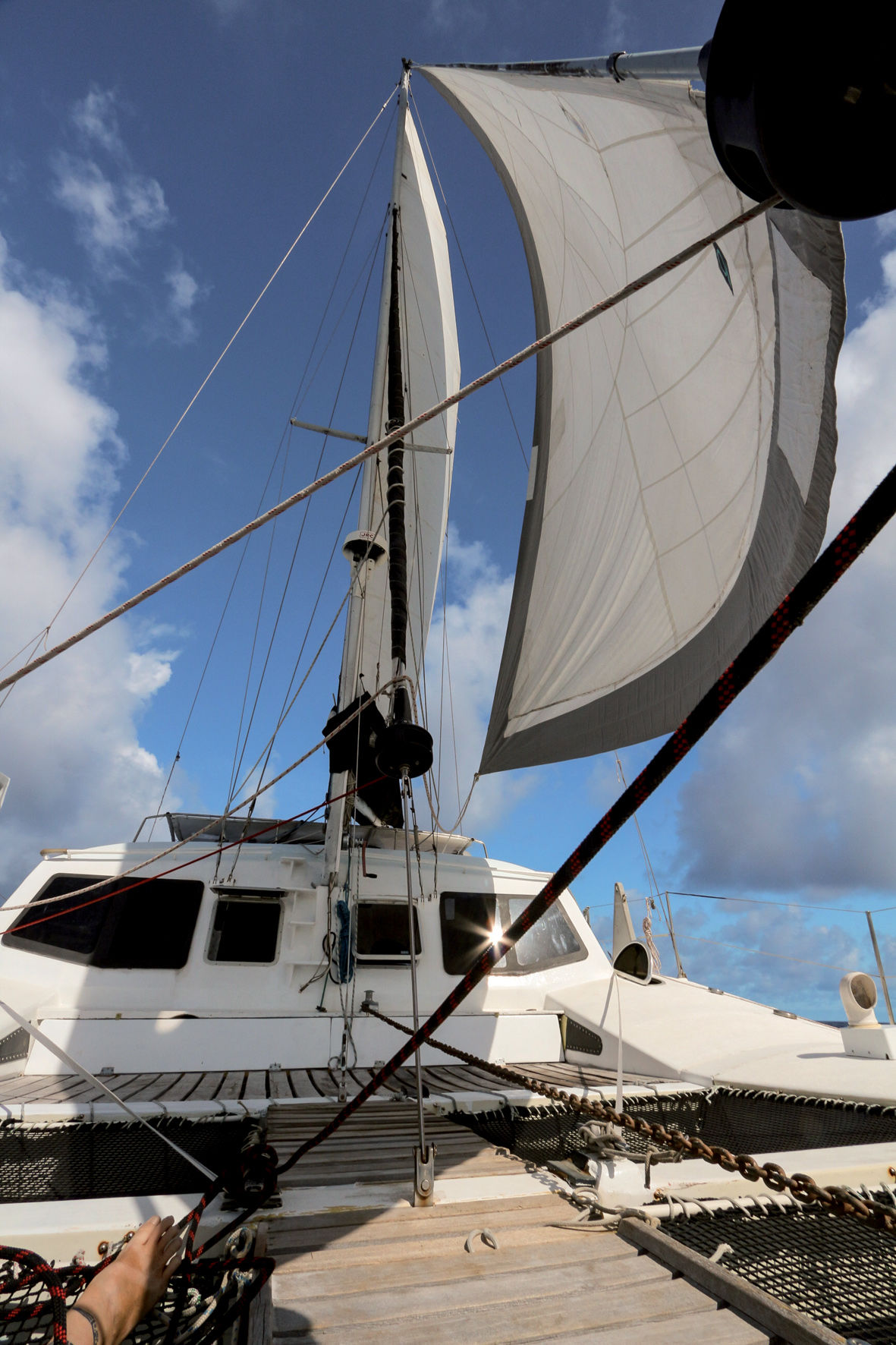 Behind us were the boat chores that punctuated our four-month South African sojourn. Interspersed between having our injection pump rebuilt and giving the engine a full check over we set off on a couple of different mini safaris. Sail re-stitching and repair paired nicely with a wine touring. Getting our dinghy re-tubed—which proved cheaper than having it patched—contrasted well with exploring Cape Town. We also made good use of the great deals found at Southern Ropes and replaced our spectra lifelines and spinnaker sheets, spending the savings on just a few more bottles of that excellent South African wine.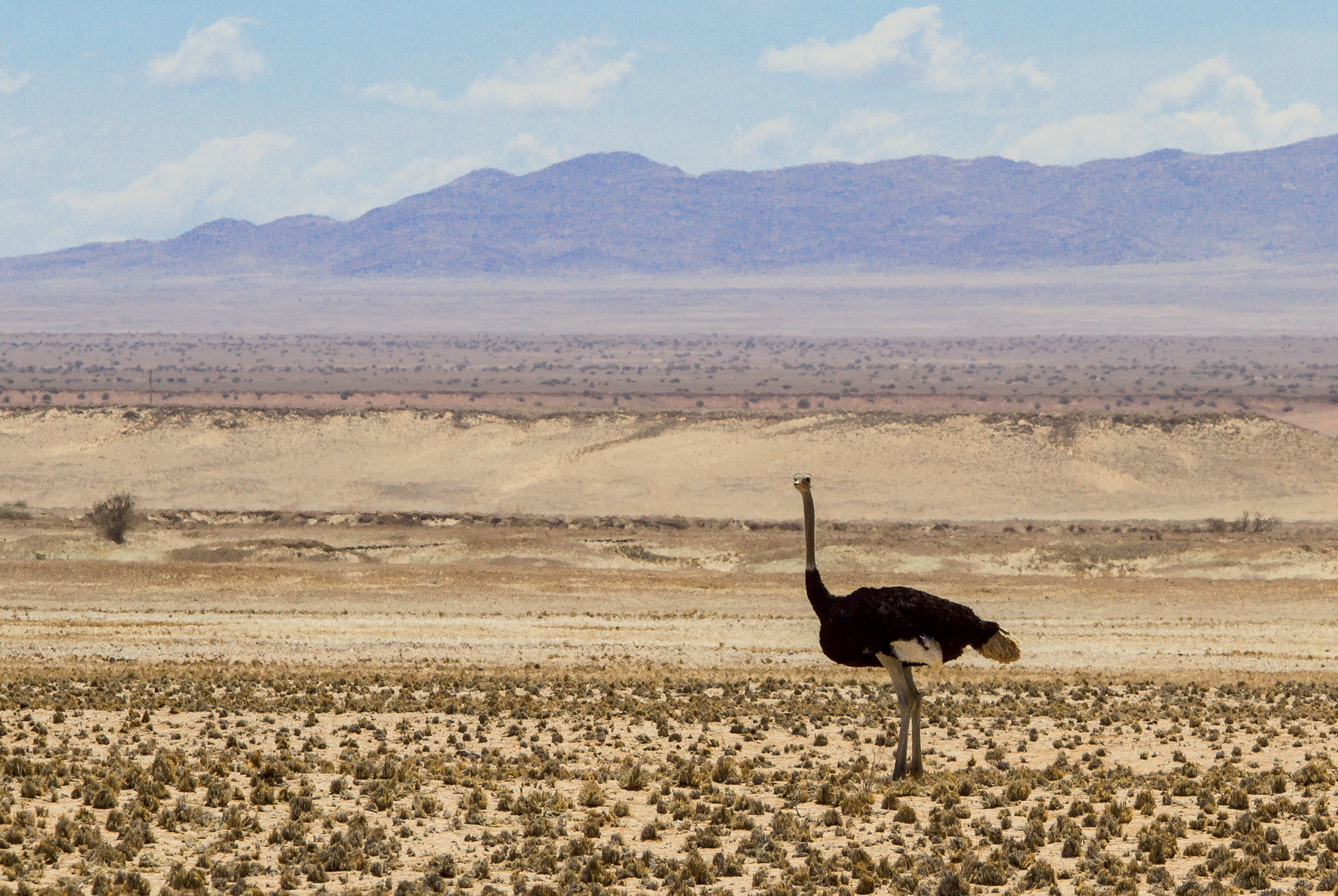 Ahead of us were 4400 yet-to-be-discovered miles, and with the boat in good condition and the season ticking down it was time to keep moving. Our first stop, Luderitz, Namibia is known as an up and coming kite surfing destination because of its strong winds. And on the last day of our voyage from South Africa, when we were making six knots running with bare poles ahead of an approaching front, we started to wonder if our choice to come here was misguided. But after our screeching-tires arrival the wind dropped and town's charms began to appear.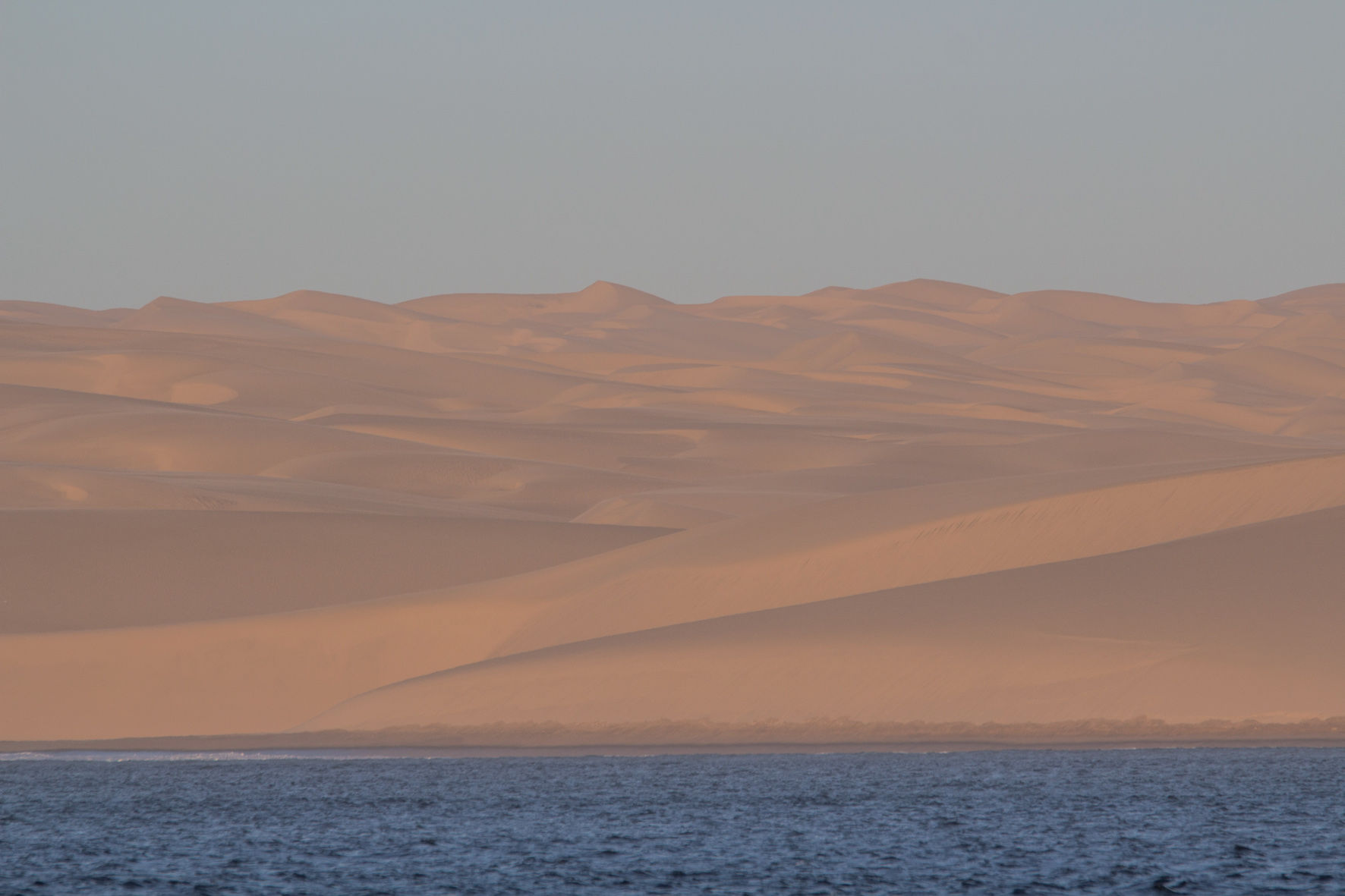 In a certain light the rustic town is lovely. In other light—the kind of harsh illumination we often judge places in, it's simply run down. There are a couple of grocery stores, an excellent fish market and a few good restaurants. There's also the kind of optimistic architecture that makes you think that someone thought this little city was going to be a big deal. German mansions—most in need of a paint job—sit above the harbor. Imposing public buildings, including a grand train station, ornate banks and great halls, make each side street worthy of exploring.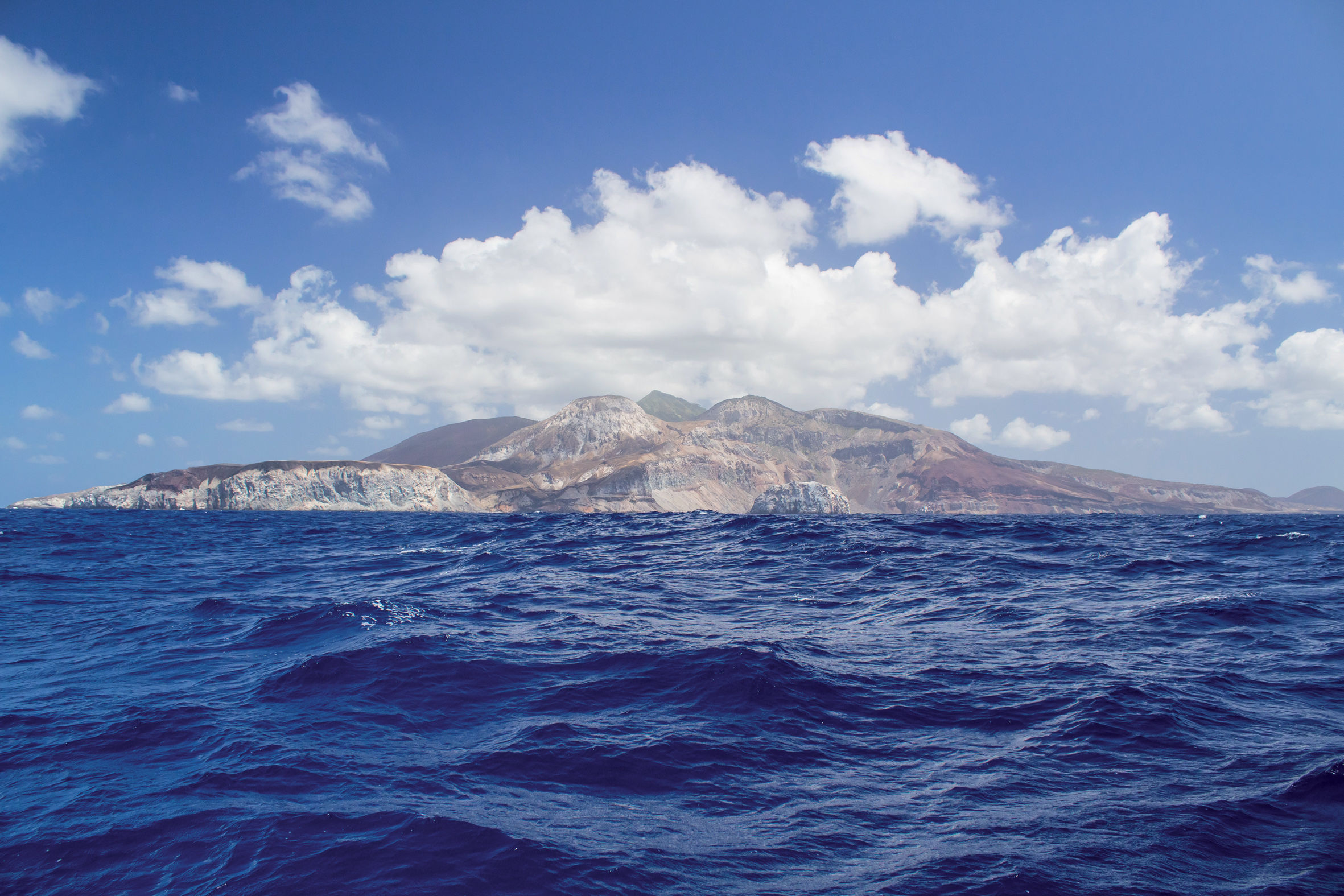 But it was really the Namib Desert that drew us here. This vast desert stretches inland from the Atlantic and shifts through a muted rainbow of shades. It is home to fantastical beasts and an intriguing ghost town called Kolmonskop. Built on the wealth of diamond mining, the ghost town is found in a rocky patch of the Namib desert—smack in the middle of what's known as the 'restricted zone', the area dedicated to diamond mining which can't be entered without a permit.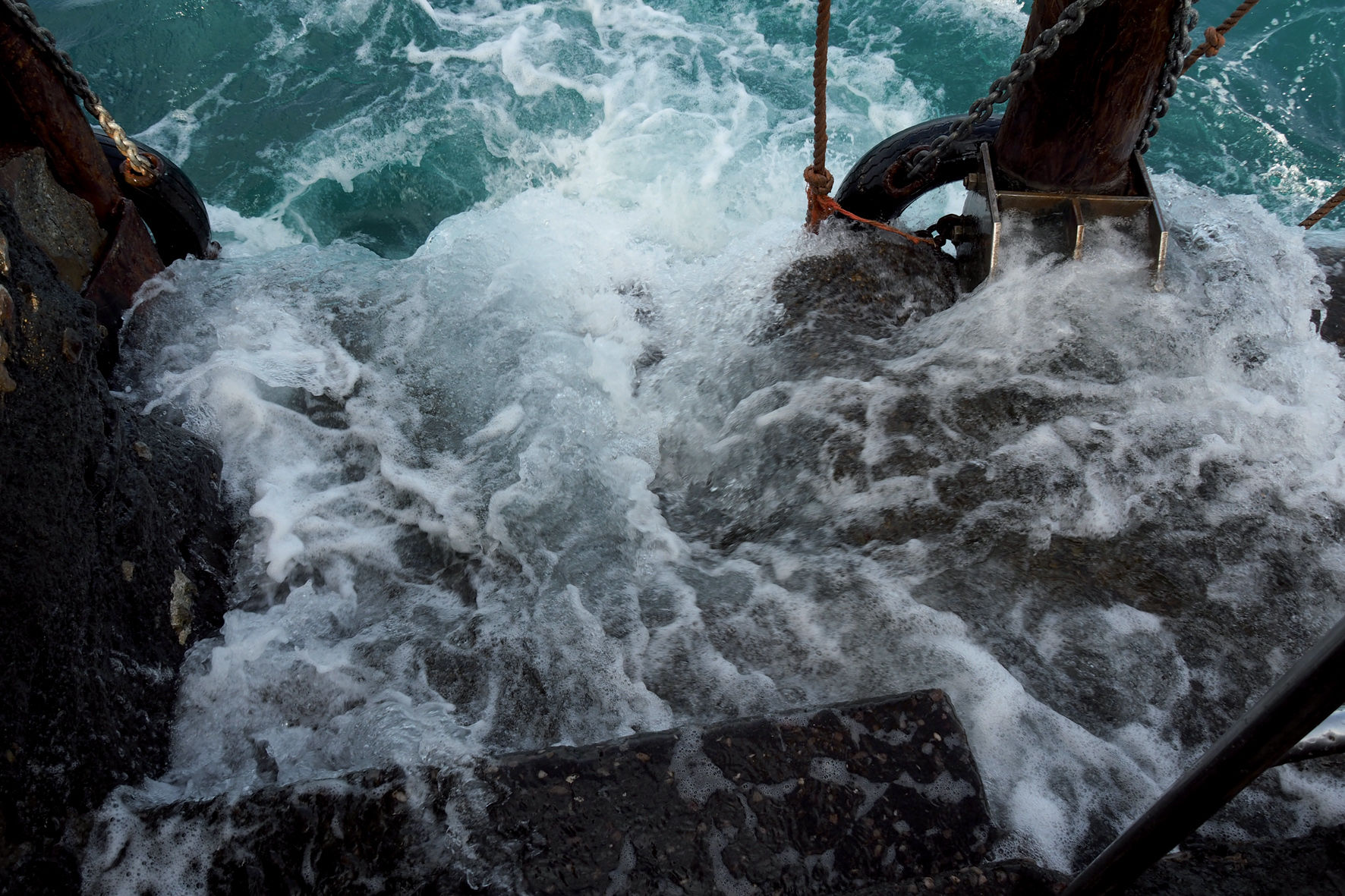 Once a thriving mining town—with a street of millionaires and a hall that hosted opera singers, it hit a bust cycle when bigger and better diamonds were found further north. At its peak 300 German adults, 40 children and 800 native Owambo contract workers lived in Kolmanskop. The first x-ray machine (to track ingested stolen diamonds) in Southern ...
Subscribe
Subscribe to Multihulls World and get exclusive benefits.
Subscribe
What readers think
Post a comment