Buy a boat
Mission Ocean: Or how to find and refit a catamaran at the right price…
We knew that buying a boat wasn't going to be easy; our budget was tight, and our needs specific, even if both of us spend our working days surrounded by boats, and undertaking complicated negotiations. But neither of us was prepared for the emotional rollercoaster that awaited us, and the many disappointments that we would have to overcome in our search.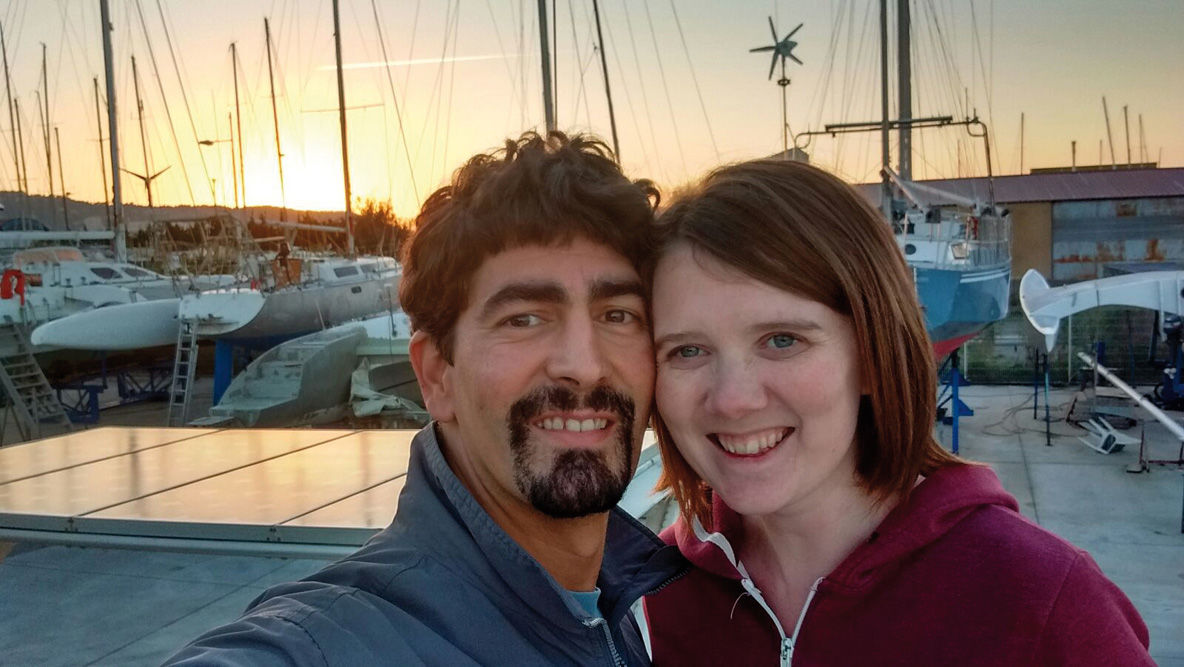 Our first big deception came just before Christmas. We were a matter of days away from buying a Lagoon 47; all but abandoned by her elderly Parisian owner, she had been sitting on the hard for a good few years when a local catamaran builder, hearing about our project and our backgrounds, thought we might be the right people to breathe some new life into the rather aptly named Southwind, and put us in touch with the yard where she lay. We visited her twice, sourced quotations to repair her delaminated deck, met the owner at the Paris boat show and eventually agreed on a price. Contracts were drawn up, negotiated, reissued… A week before the survey was due, we agreed to travel to the boat (a 3-hour drive from home) and stay over, to prepare her to be inspected. This job is usually down to the vendor, and when on the hard involves making sure that all spaces are accessible, pulling down deckheads to allow for inspection of the hull and deck from the inside, testing the batteries or making sure that the boat is supplied with shore power to test the electrical installation, and preparing the engines to be started for an oil analysis. The owner being in his late 80s, and living a good 5-hour train journey away, we offered to undertake this simple job ourselves, which he seemed grateful to accept.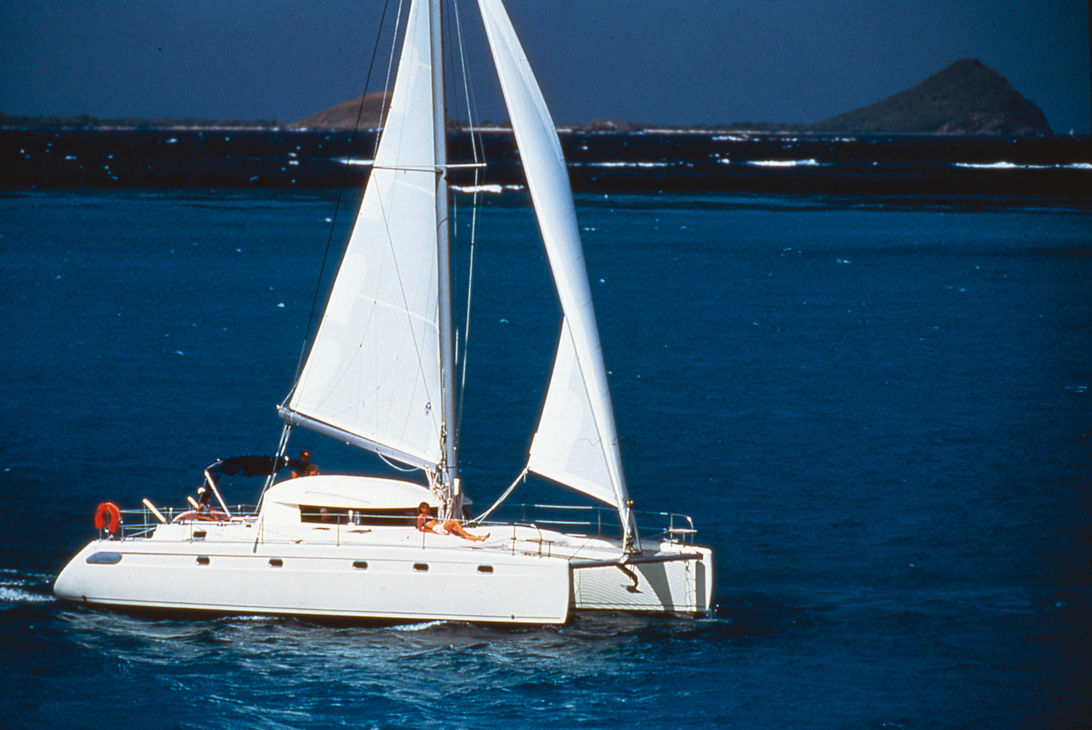 We drove down late Friday, and set to work early the next day. My stomach was tight with nerves and excitement throughout the journey, and even more so when we stepped on board. One cabin was full to the rafters with old personal effects, moldy in part, which we carefully lay out in the sun to dry. In this cabin, our suspicions of a damp problem – condensation, or maybe a small ingress? – were confirmed, and the need for an independent survey became more evident. I then set to work isolating the wall lights and unscrewing the bulkhead paneling; Lagoon 47s are designed in such a way as that the only access to inspect the fuel tanks is through the aft cabin bulkheads, as they lie sealed beneath the exterior cockpit seating.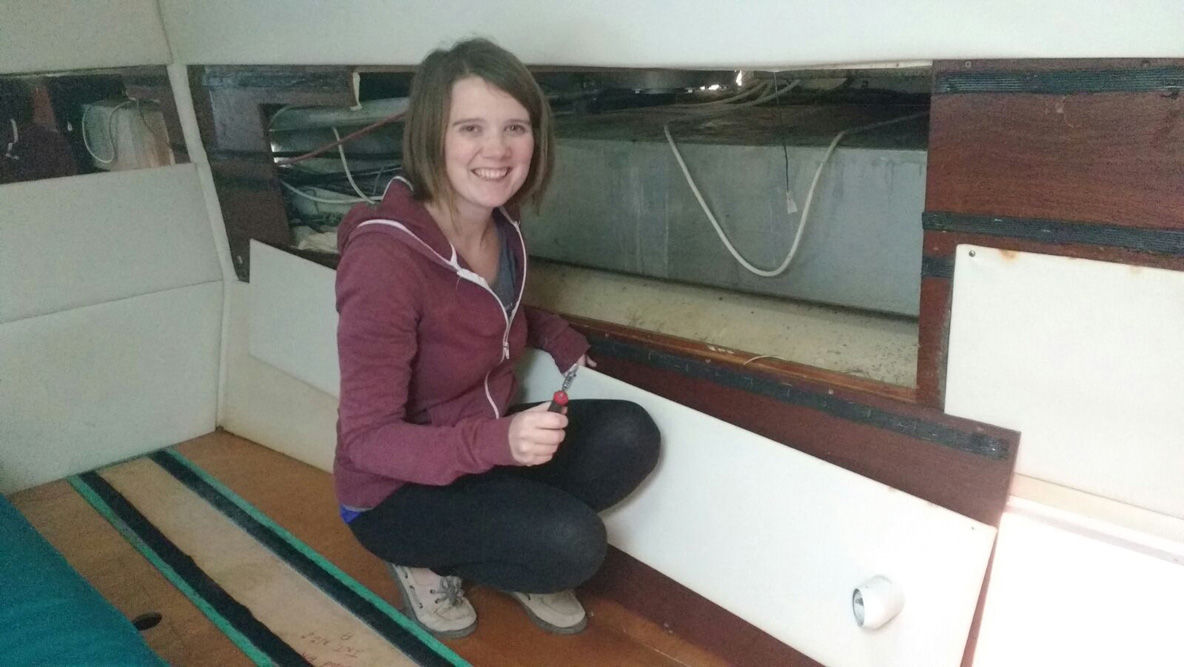 While I was shifting bags, cleaning and unscrewing, Henrique got to work testing the batteries. Flat as a pancake, as we had thought. The ancient old solar panels gave a feeble cough of charge, but nowhere near sufficient to get the batteries going. And on trying to hook up to shore power, Henrique discovered that the boat's plug had disintegrated in the sun. Our shipyard neighbors – an adorable couple in their 50s who were completely transforming one of Lerouge's catamarans into the retirement cruiser of their dreams (and doing a very respectable job of it) – took ...
Subscribe
Subscribe to Multihulls World and get exclusive benefits.
Subscribe
What readers think
Post a comment