Mediterranean
The Mediterranean, in the wake of Ulysses
Here we find idyllic cruising conditions from May to October. Fine weather, warm sea and in addition to the stunningly beautiful stopovers, you will always find remains which will remind you of our past. Greece is quite obviously one of the most beautiful places in the world to sail. From the Cyclades to the Dodecanese, via the Saronic Gulf, from the Aegean Sea to the Ionian, there is bound to be a 'magic' spot awaiting you... With 6,000 small and large islands, only 227 of which are inhabited, this is an exceptional playground. Here we are in the heart of the Mediterranean, its beauty and its culture. Finally, cruising there for ten years, like Ulysses, is not enough to see everything!
But the Mediterranean is not limited to Greece, as multifaceted as it is. There is also Malta, or the Balearics, a crossroads of shipping routes known since Ancient Greek and Roman times, and a multicultural group of islands if ever there was one. Mid-way between Spanish, English and French cultures, we also find traces of the Sardinians and the Moors here. The Balearics are party islands, but there is more!
Corsica is quite obviously one of the flagship destinations on the catamaran planet. If you don't know why we call it the 'Ile de Beauté', you have never been there... With 1,000 km of coastline, wild mountains, isolated valleys and undergrowth whose summer fragrance floats far out to sea, Corsica is a real delight. You can either charter your boat directly locally, or envisage leaving from mainland France, only around a hundred miles away.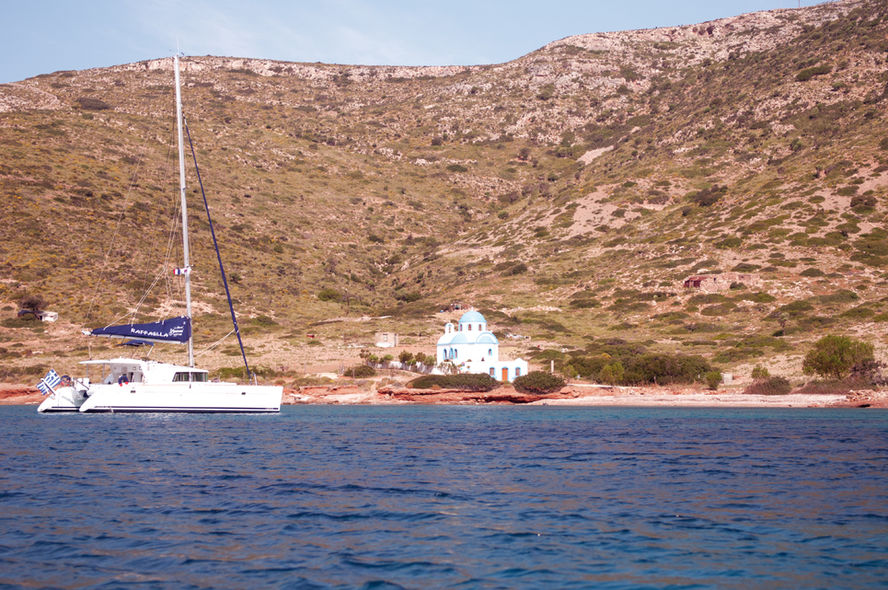 THE DESTINATION'S 'PLUS'
You will sail in the tracks of our ancestors, discovering new archaeological remains or another reason to be amazed, at every anchorage. From ancient Greece to the parties in Ibiza, the Mediterranean is multifaceted, and that's the reason we love it.
NOT TO BE ...
Subscribe
Subscribe to Multihulls World and get exclusive benefits.
Subscribe
What readers think
Post a comment