Offshore racing
Battle in Extreme 40s
It must be said that the big shots of the discipline, who previously had other things to do, with the AC45 circuit (America's Cup Series), have returned to train on these catamarans, which have not dated at all and offer a spectacle close to the beach which is just as impressive as ever. Nine top-level crews (plus two invited crews at each 'Act') representing eight nations (including the British Olympic sailing legend Ben Ainslie and the winner of the Volvo Ocean Race, Franck Cammas – both officially entered for the next America's Cup) thus race on these catamarans, which are as unstable as they are spectacular.

After Singapore, Muscat and Qingdao, the crews returned to Europe, and raced at St Petersburg then Cardiff, before going to do battle at Istanbul, Nice, then Sydney, Australia, for the final.

In Cardiff, the final leg was particularly impressive and trying for the nerves, with a collision between the three potential winners (The Wave, Muscat – J.P. Morgan BAR and Alinghi). It's hard to imagine such an uncertain final. In the end, The Wave Muscat succeeded in taking the advantage over its two unfortunate adversaries, to win and close up on Alinghi in the overall classification for the season. The Cardiff leg, which took place as part of the Cardiff Harbour Festival, was followed by more than 90,000 spectators, which shows that sailing can attract the public when the spectacle is top quality.

The last three 'Acts' will inevitably be epic!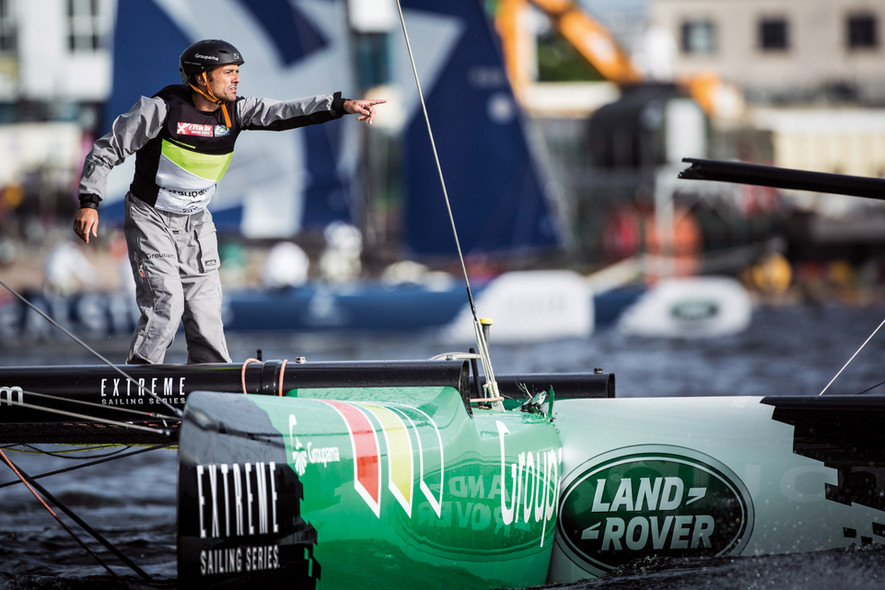 Overall classification of the ExtremeSailingSeries™ 2014, after the Cardiff event Position / Team / Points
1st Alinghi (SUI) 47 points.
2nd The Wave, Muscat (OMA) 45 points.
3rd Realteam by Realstone (SWI) 34 points.
4th Emirates Team New Zealand (NZL) 33 points.
5th J.P. Morgan BAR (GBR) 25 points.
6th Gazprom Team Russia (RUS) 22 points.
7th Red Bull Sailing Team (AUSTRIA) 20 points.
8th SAPExtremeSailing Team (DEN) 18 points.
9th Oman Air (OMA) 16 points.
10th Groupama sailing team (FRA) 15 points.
11th GAC Pindar (AUS) 5 points.
For more information: www.extremesailingseries.com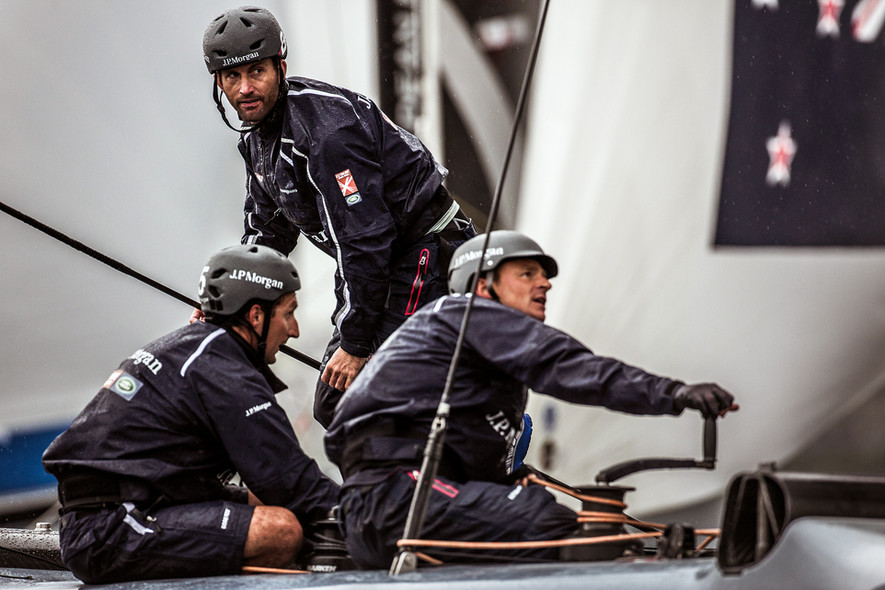 What readers think
Post a comment