Cruising
Sailing a cat off Knysna - Cast off for adventure!
Découvrez notre vidéo exclusive :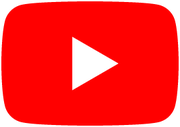 Neil and Simon Van Deventer, the two skippers from Ocean Sailing Charters, know the place inside out and will give you a thrill - conditions permitting - as you slalom through the foam between tall sandstone columns. Once things have calmed down as you clear the coast, you may even come across dolphins and whales, which are plentiful in these waters at the southernmost tip of the African continent. It's worth noting that these crews prefer to sail rather than motor. The charter company offers day trips or "sunset cruises" aboard two catamarans. The largest, LaraBella, is a Wildernis 1650, a semi-amateur build from 2015. This Schionning design weighs just 10 tons and is particularly fast. The second boat, Ocean Rhythm, is a 2007 Knysna 440 based out of Plettenberg Bay (15 miles east of Knysna) through the austral summer.
What readers think
Post a comment