boat show
WHO'S WHO - Cannes Yachting Festival : everyone was there!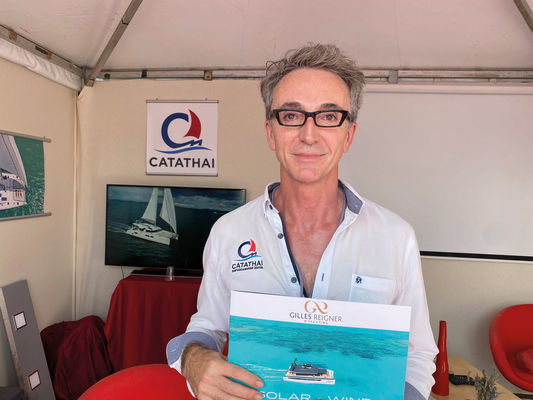 Gilles Reigner, head of Catathai, has just created a new multihull brand, GRE Yachting, specializing in electric powercats.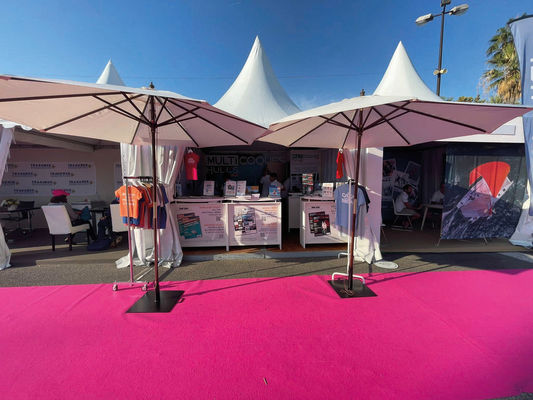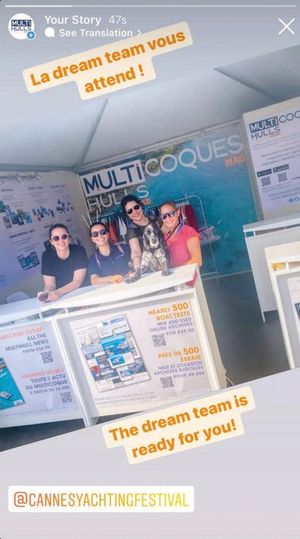 The Multihulls World booth was in Port Canto among the sailing multihulls.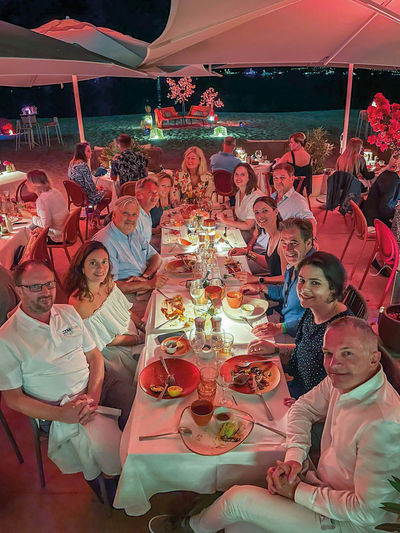 Our own reunion... the first dinner we've shared in almost two years with the whole Multihulls World team on La Croisette beach, at La Mandala restaurant. The occasion to celebrate with dignity - but with our feet on the sand - the retirement of our journalist Philippe Echelle, who is remaining the magazine's luxury freelancer.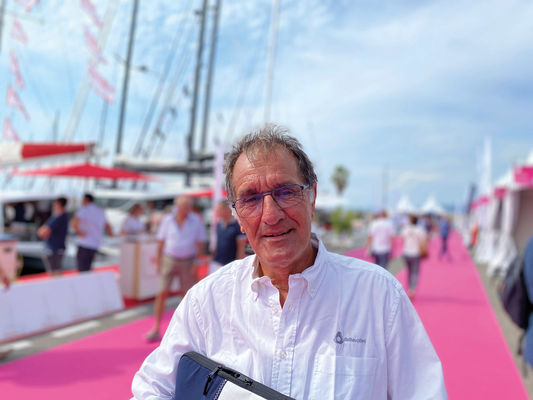 Bernard Mallaret, manager of sailmaker Delta Voiles.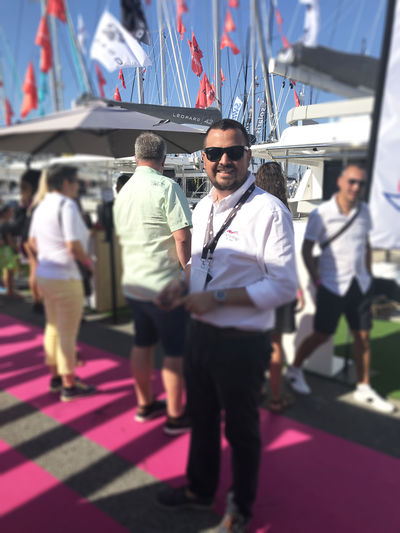 Pierre-Yves Chanau, European Yacht Sales Marketing Manager at THL (Leopard, Sunsail and The Moorings), uses an electric scooter to get between the two show sites.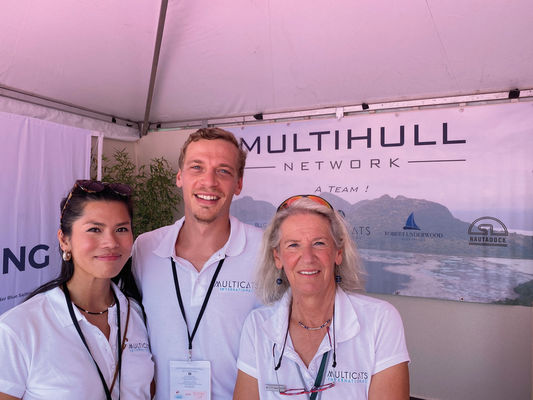 The Multicats International team - a network of brokers specializing in pre-owned multihulls.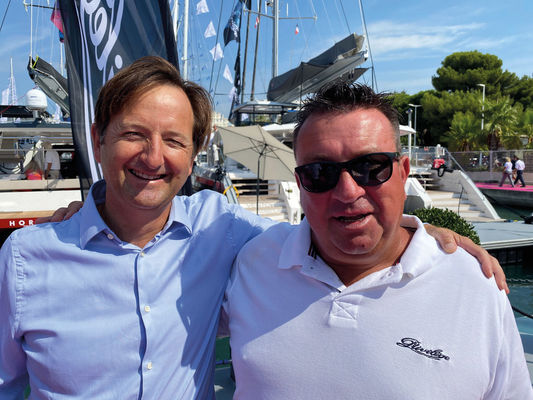 Xavier Desmarest, co-founder and owner of Grand Large Yachting, and Gilles Wagner, CEO of Privilège.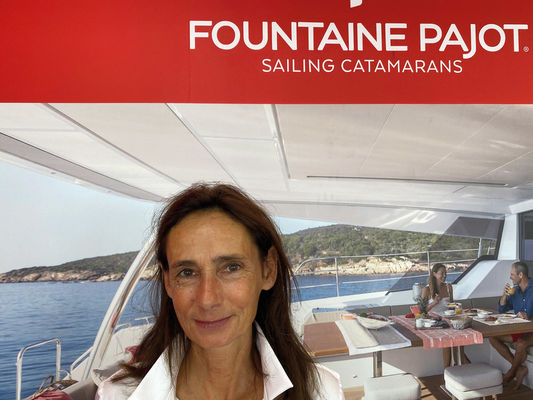 Hélène de Fontainieu, Director of Communication and Marketing at Fountaine Pajot.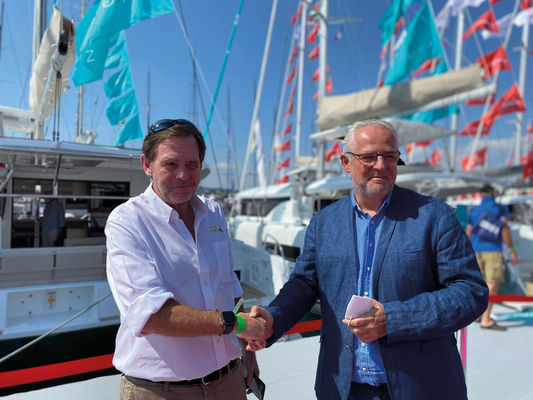 Loïc Bonnet, CEO and founder of Dream Yacht Charter, and Didier Stoessel, Chief Executive Officer of CME, a subsidiary of PPF, the new majority shareholder of the world's leading charter company.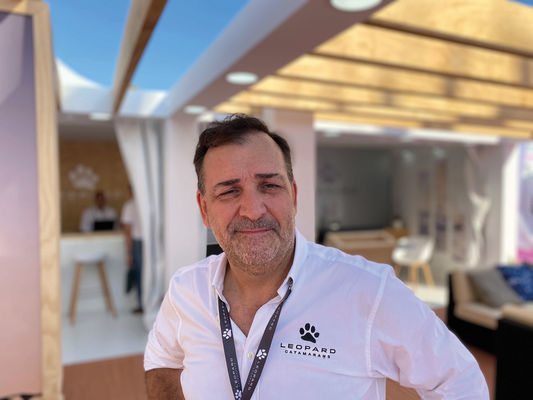 Franck Bauguil, Vice-President of The Moorings / Sunsail / Leopard.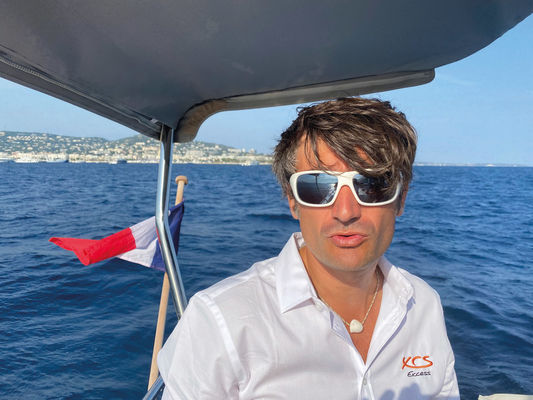 Thibaut de Montvalon, directeur de la marque Excess Catamarans.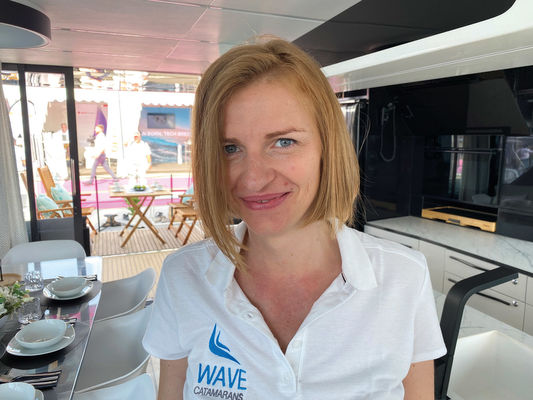 Agnieszka Bona, design manager at Wave Catamarans.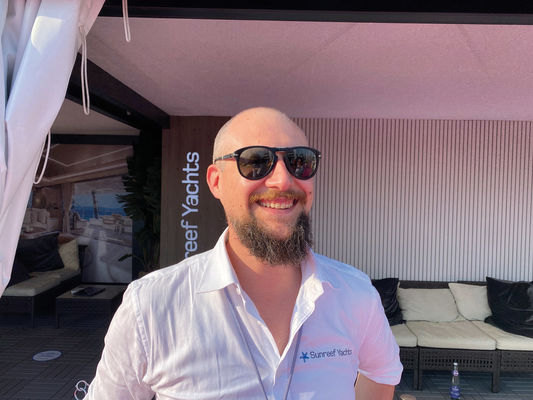 Artur Poloczanski, Press Relations Manager at Sunreef Yachts.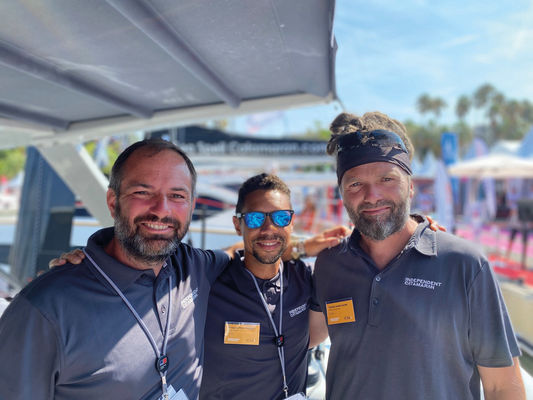 The team from Independant Catamaran, delighted to be presenting their revolutionary IC36. From left to right: Jaromir Popek, CEO; Greg, French importer; Tomas Jonas Janda, the catamaran's designer.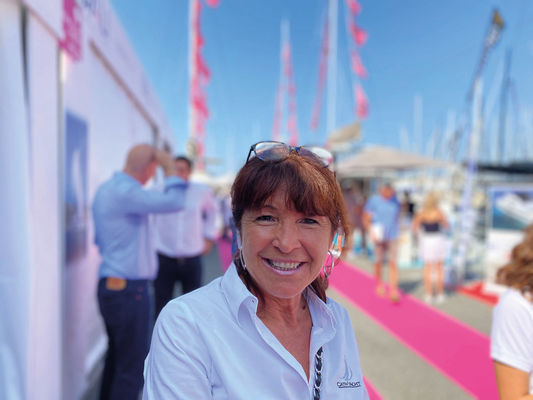 Catherine Relandeau, head of her brokerage firm CathYachts International, specialized in luxury multihulls since 2009.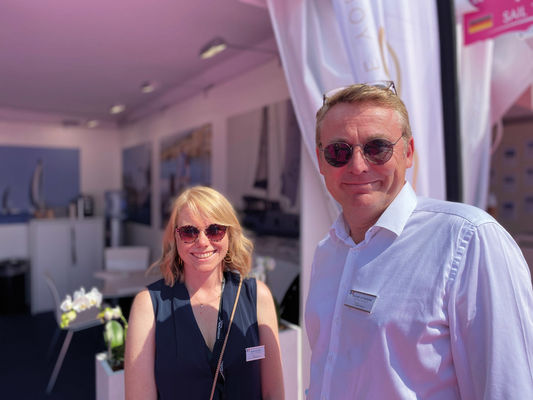 Maya Gautier, Marketing and Product Line Manager at Nautitech Catamarans and the shipyard's CEO, Gildas Le Masson.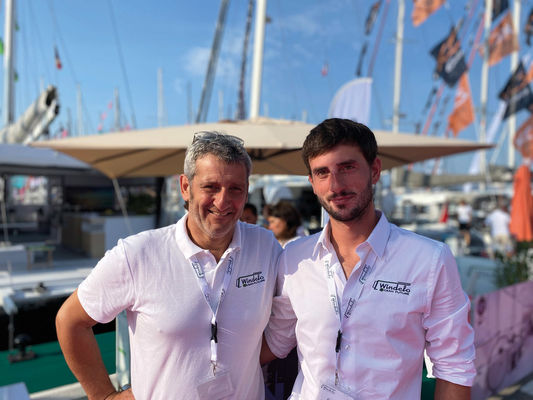 Olivier Kauffmann and his son Gauthier, founders of the new Windelo brand.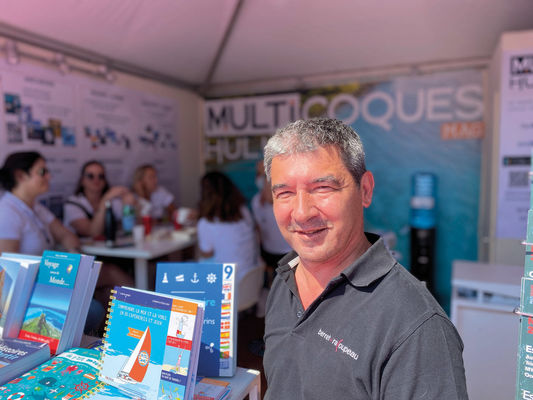 Olivier Racoupeau, head of naval architects Berret-Racoupeau YachtDesig n, at the Multihulls World booth.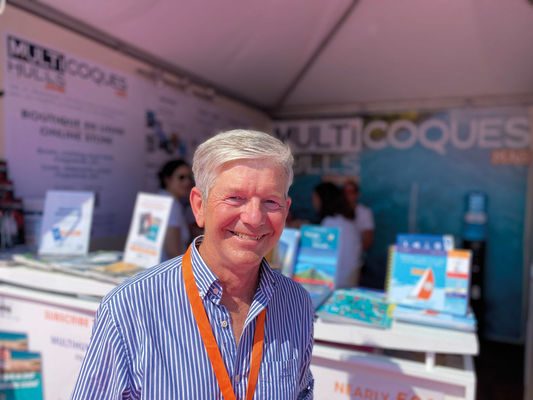 Bruno Voisard, founder of Nauti-Link, in front of our booth. Bruno is one of the founders of VPM, a former heavyweight in the sailboat charter business. He is the one who restarted Nautitech …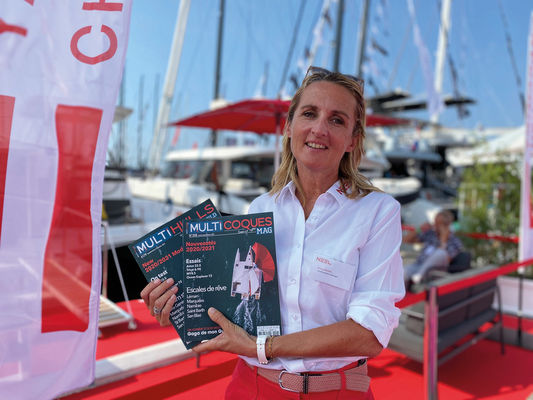 Barbara Bruneel, Communications Director of the NEEL-Trimarans Group, can't hide her delight:the NEEL 43 features on the cover of Multihulls World #179 and Multicoques Mag #208!
Subscribe
Subscribe to Multihulls World and get exclusive benefits.
Subscribe
What readers think
Post a comment