Even though it is called the Astus 20.2, this Astus is nothing like the previous one, the 20.1. A guided tour of one of the nicest little day-boats.
The trend is serious: small day-sailing trimarans are superseding yesterday's monohull centreboarders. And so much the better. To ensure its place within this segment, the Astus 20.2 has a number of advantages. Of course, it is more stable than the centreboarders. The telescopic folding system makes it easy to launch, store and transport. The small cabin allows two people to sleep aboard, and will shelter four people at meal times. In addition, it is easy to sail, it can sail fast if there is a little bit of breeze, and still performs well in light weather. What more could you ask for? Make no mistake: the Astus 20.2 is a completely new boat. Unlike many builders, who, by adding an XX.2 or an XX.3 are satisfied with adding a transfer and two handles, the Astus 20.2 is built on new moulds, the hull and the floats are different, the coachroof too, and even the crossbeams have been modified. The 20.2 is also wider unfolded, yet much narrower folded!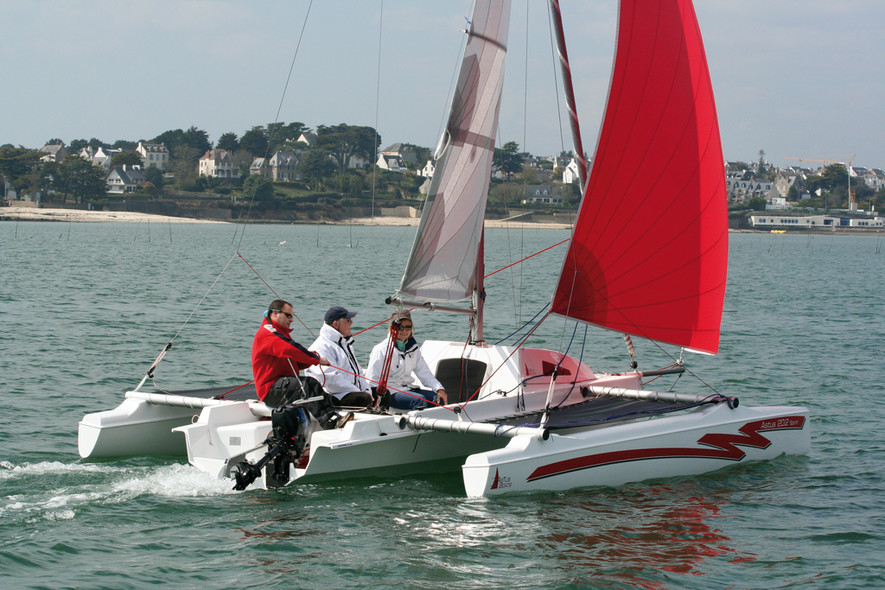 So we are justified in asking the managers of a winning company why? With 75 examples of the 20.1 sold, we are talking of a real success. "Many customers ...
To read in full,
Buy the boat test
Boat Test price$5.00Inc. tax
Purchase
What readers think
Post a comment
---