Multihull
Caribbean Multihull Challenge - Four days of racing and partying!
Check out our exclusive video of the 2023 edition: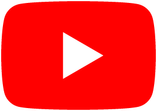 The 2024 CMC will therefore take place from February 1 to 4. The extra day will allow for even better racing, with the addition of two shorter courses. Otherwise, the regatta will follow the general structure of the 2023 event, with the Trifecta Award for CSA 1 multihulls composed of three distance races: a 60-mile race around St. Barth, a 52-mile race around Saba and a 27-mile race around Sint Maarten. Other classes will be invited, as in previous editions, to compete on shorter coastal courses.
As for the CMC Cruiser's Rally, it brought together 13 multihulls for its launch event, so the rally will logically be run again. This itinerant cruise will take advantage of the fourth day to add St Barth to its schedule which already included Anse Marcel in St Martin and the island of Anguilla. On the program, for both the racing and the rally, there will be prize-giving ceremonies, parties, and of course a gala organized at the St Maarten Yacht Club. Come along on Wednesday, January 31 for registration and a welcome party that will be open to all. Multihulls World, partner of this event, will of course be attending!

www.caribbeanmultihullchallenge.com 
What readers think
Post a comment