News from the builders
Kinetic Catamarans - A shipyard where carbon is king!
Discover our exclusive video: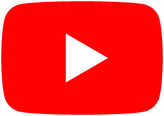 Kinetic Catamarans was founded in 2018 by two boaters with equal passion for sailing and the marine industry, Bob Hayward, a property developer, and Leon Scheepers, a South African boat builder. In fact, Kinetic is an American company with its shipyard based in Knysna, South Africa. The aim was to build high-end cruising catamarans in carbon, following in the wake of the iconic Gunboat, yet to remain accessible in terms of sailing expertise required. The first model they launched was the Kinetic 62 (presented at Annapolis in 2019), followed by the 54 two years later. Both catamarans are designed by Simonis Voogd Design BV. Discover the shipyard with us!
What readers think
Post a comment