News from the builders
Neel 45, ocean cruising on 3 hulls…
Published on 01 february 2015 at 0h00
2010: Eric Bruneel launches a brand new ocean cruising trimaran concept offering an incredible amount of living space, the Neel 50. The principle is finally quite simple, just like all good ideas: fit a very liveable platform on the three hulls of a fast trimaran. The 'loft' type accommodation is approved of overwhelmingly (the bedrooms – we are no longer talking about cabins here – are incredibly bright and comfortable) and the performance and pleasure at the helm acknowledged. It must be said that Eric Bruneel knows what he is talking about when it comes to multihulls, as he scoured the regattas in a sport cat in the 80s, then launched the Corneel 18 and 26, before working for a long time for Fountaine Pajot. At the beginning of the 2000s, aboard his trimaran Trilogic, he was one of the pillars of the Multi50 class, winning notably The Transat and the Fastnet (2004 and 2005), and finishing second in the 2006 Route du Rhum.
After this prototype, the builder developed a 45-footer in 2012, around ten examples of which are sailing today. We were able to sail on the n°9 in the series at 'Voiles de Saint Tropez'...and had a whale of a time!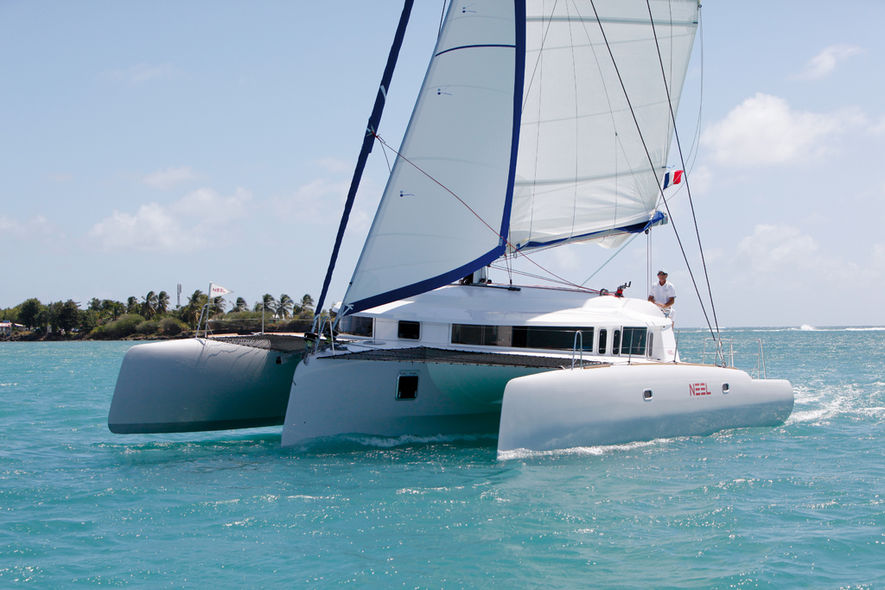 We're the most beautiful boat on the water…
'Les Voiles de Saint Tropez' is the essential meeting for everything that is seen as exceptional in the 'yachting' world. From J-Class boats from the 30s to the ...
Become a member
Become a Multihulls World Community Member for free and get exclusive benefits
Become a member
What readers think
Tell us your opinion