Readers Spots
Readers' spot
Perfect scenery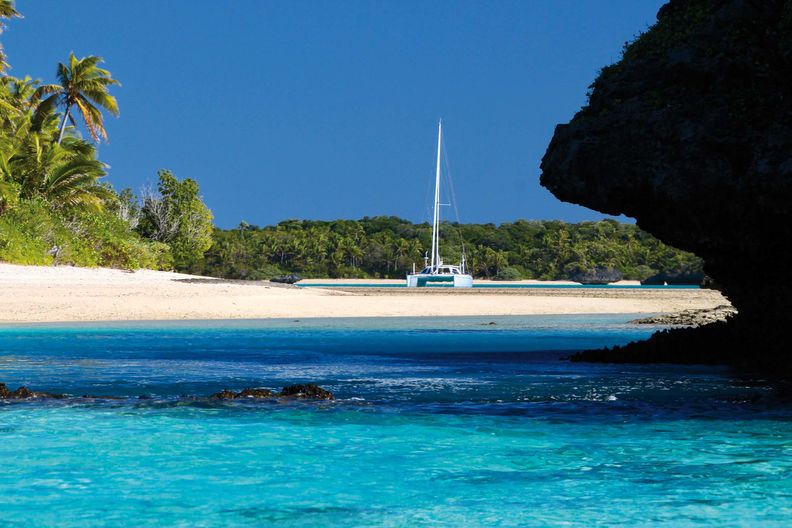 During their voyage aboard their 57-foot catamaran, designed by Chris White, Liz and Alan sailed round the world from the Caribbean to the Mediterranean, via the Pacific, the Indian, Good Hope and the return via the Atlantic.
"During our voyage around the world, we were happy to see that where there are few people, the planet continues to thrive...
We stayed for 3 weeks in this perfect scenery.
(Lau Group – Fiji Islands)
Liz and Alan aboard Cerulean
On Bora Bora, it's better than being at school!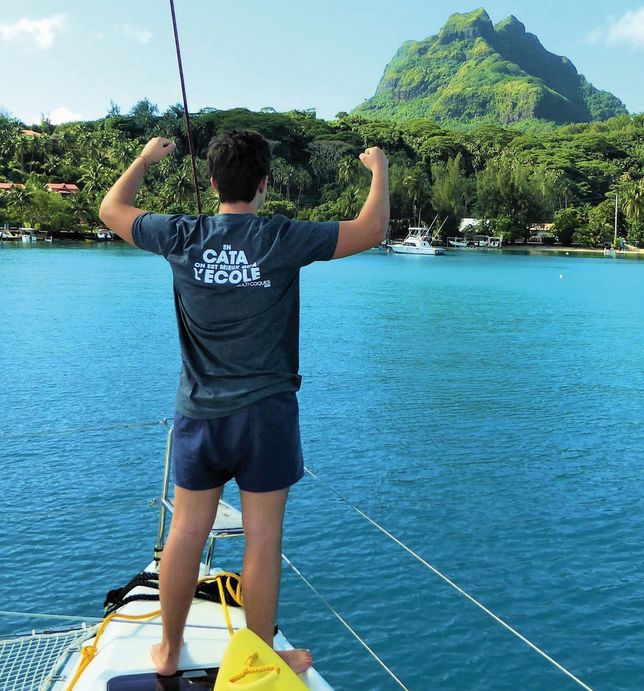 A photo is worth a thousand words!
"I've been wanting to send you these photos for such a long time...but life passes quickly when you are cruising, and sluggish wi-fi hasn't helped me!
Here is my son wearing the mythical Multihulls World tee-shirt, in front of the no less mythical Bora Bora."
Martial, Marie-Paule and Adrien aboard Ylang Ylang
The Seychelles, an accessible paradise!

"Hello to the Multihulls World team,
Patrice and Christine on holiday in the Seychelles, in front of the superb Coco Island, with a Mahe 36.
Anchors are prohibited in the area.  To spend the night here, there is just one mooring buoy: a perfect night guaranteed!
Bon vent!"
Table Mountain in South Africa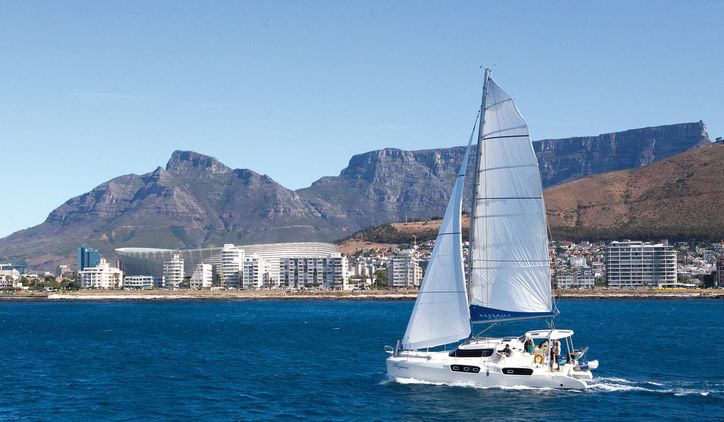 "Hello team,
Here are a few photos we have just taken from a helicopter of the Maverick 440 'Rozanne', during a sail off Cape Town and its Royal Yacht Club.
You can see the famous football stadium used for the football World Cup in the background, and of course the famous Table Mountain.  
Aboard the Maverick itself, there is now a completely redesigned cockpit, with more seating and a big table...
Robert – Maverick Yachts
---
READERS' SPOTS
The Multihulls World Community
Do you want to share your most beautiful anchorages or memories with all the Multihulls World readers?
Send us a high-definition photo accompanied by a short text to jcg@multihulls-world.com or post your picture directly on www.multihulls-world.com
As a thank-you, every posting qualifies for a one year subscription to your favourite magazine!
Become a member
Become a Multihulls World Community Member for free and get exclusive benefits
Become a member
What readers think
Tell us your opinion